The Rales Center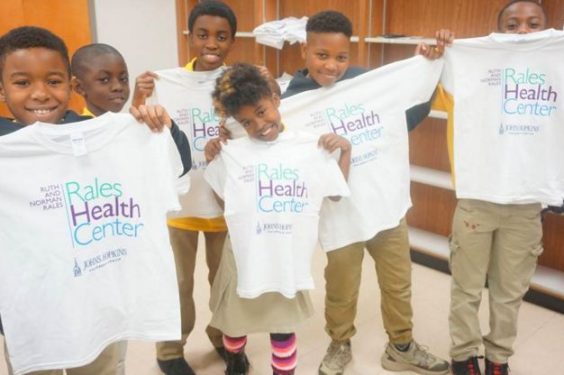 Established in 2014 as a program of the Johns Hopkins Children's Center at Johns Hopkins Medicine, the Ruth and Norman Rales Center for the Integration of Health and Education is a national leader in, and an advocate for children's health and health care that is anchored in the context of their schools.
The first fully integrated school-based health model in the United States, called "READY" (Rales Educational and Health Advancement of Youth) breaks down historical silos between educational and health-related activities. Weaving comprehensive health services and wellness programming into the school environment helps children thrive and achieve academic success.
This innovative, fully-integrated model of school health is currently in its fourth year of implementation at KIPP Baltimore. KIPP Baltimore comprises KIPP Harmony Academy (elementary school, K-4) and KIPP Ujima Village Academy (middle school, 5-8), which share a building in the Walbrook neighborhood of Baltimore City. Combined, these schools enroll more than 1,500 students by lottery from around Baltimore, predominantly from low-income, underserved communities.
The READY model is comprised of a full-service school based health center on-site that provides not only school nursing, but comprehensive pediatric care by a pediatrician and a nurse practitioner. In addition, Rales Center teams support and promote parent engagement, as well as student and staff wellness. The purpose of this structure is to infuse wellness into the entire school experience and to impact every individual in the building, not just the students who walk through the doors of the health center.
---
For more information: