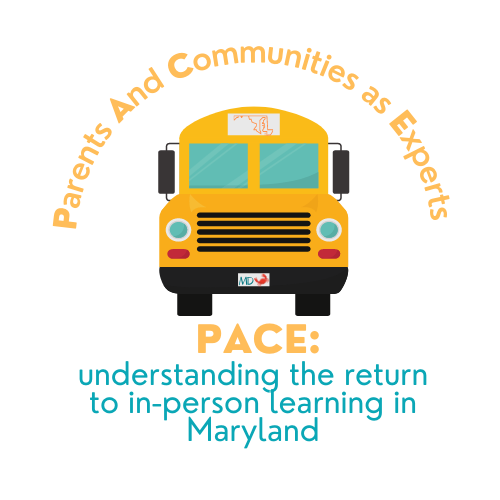 Welcome!
What is the PACE Study?
The goal of the PACE (Parents And Communities as Experts) study is to determine and understand families' perceptions of different public health recommendations related to COVID-19 in schools.
Who's Conducting the Study?
It is a partnership between Johns Hopkins School of Medicine, Morgan State University, and The University of Maryland School of Medicine.

Meet the team
What Information is Being Collected?
Researchers are working together with community experts (parents, teachers, school health personnel, and other community members) to design the study and identify key topics and questions. The study involves community conversations, surveys, and focus groups. We will use what we learn to create a public health communications campaign to support families and students in the return to school.