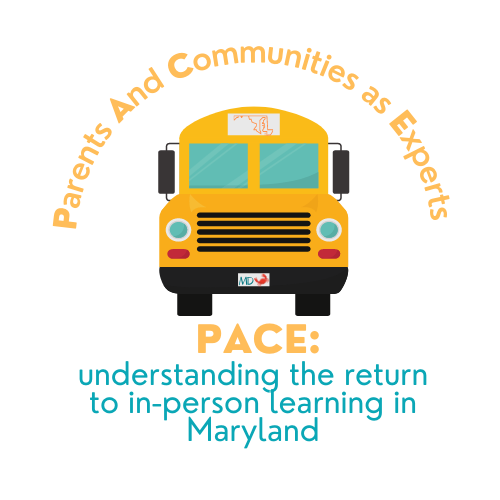 Welcome!
What is the PACE Study?
The goal of the PACE (Parents And Communities as Experts) study is to determine and understand families' perceptions of different public health recommendations related to COVID-19 in schools.
Who's Conducting the Study?
It is a partnership between Johns Hopkins School of Medicine, Morgan State University, and The University of Maryland School of Medicine.

Meet the team
What Have We Learned? Resources for School Communities 
The PACE study involves community conversations, surveys, and focus groups with parents, teachers/school staff, and students. So far, we've learned about what support school communities need to manage changes in COVID-19 prevention strategies or COVID-19 guidance. We've created practical, actionable tools and recommendations for communicating effectively about COVID-19 based on feedback from community experts.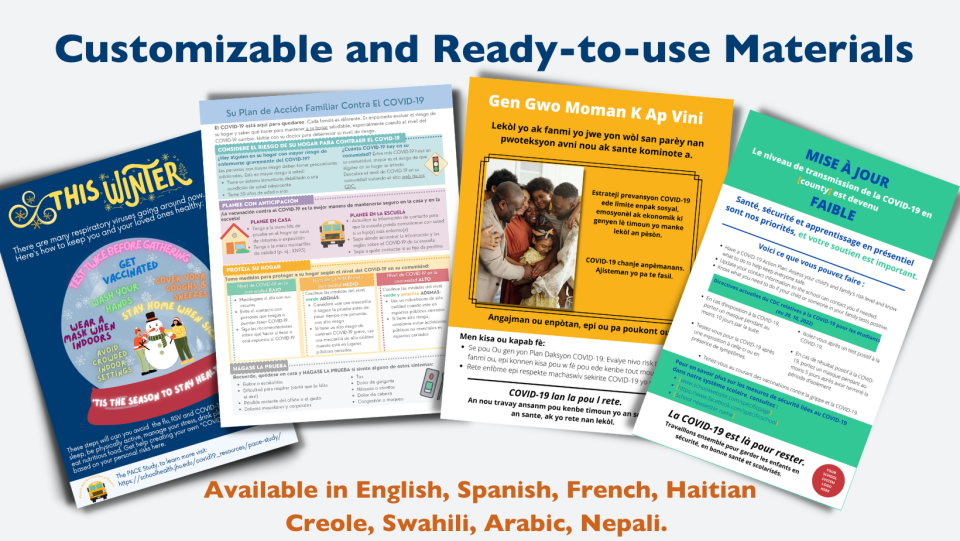 In these documents we share:
Best practices for communicating changes in COVID-19 risk in your community or school (e.g., in case of a COVID-19 surge or outbreak)
Best practices for communicating changes in COVID-19 prevention policies or procedures in your school or district
Tools for helping families choose the COVID-19 prevention strategies that best meet their needs based on their household's individual risk
Easy-to-customize communications materials that can be distributed by social media, newsletter, email, or print
To learn how to use our toolkit, customizable and ready-to-use materials, watch this video: